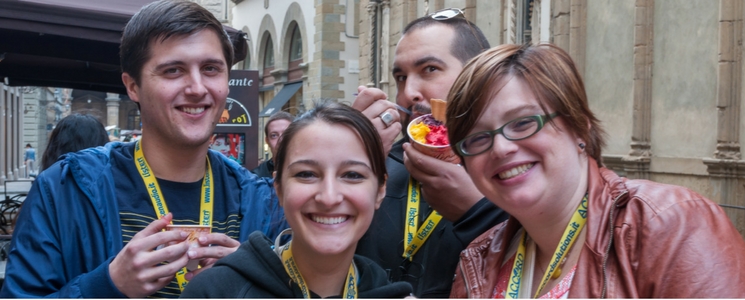 Gain International Experience as a Business Student
Students at the College of Business (CoB) have many opportunities for study abroad experiences. From programs offered through The University or the CoB, you can travel to most parts of the world.
Study Abroad Opportunities & Requirements
The University's Study Abroad office is the main resource for programs and can provide information on studying for a summer, semester, or year abroad. Studying abroad offers the opportunity to gain academic credit, although grades from international institutions are not calculated in a student's GPA.
For more information on how to coordinate study abroad experiences into your academic career, schedule an appointment with your assigned academic advisor by calling the undergraduate programs office at 330-972-7042, or schedule online.
Study Abroad Requirements: Students should begin applying for study abroad opportunities one year before the planned semester abroad. Once a student is accepted, he or she should meet with an adviser to review and draft a list of courses to take during the semester abroad and to complete the Transient Permission Form. All courses must be approved prior to the study-abroad experience. Other requirements include:

A minimum of 32 total credits must be earned at UA for a baccalaureate degree.
At least 15 credits of business coursework must be earned after admission into the CoB.
At least 50 percent of the business core and major coursework must be earned at UA, including a minimum of 14 credits in the student's major program.
For business classes, a grade of "C" or better is required in order to transfer credits.
Additional information can be found with OIP or by calling 330-972-6394.
Student Testimony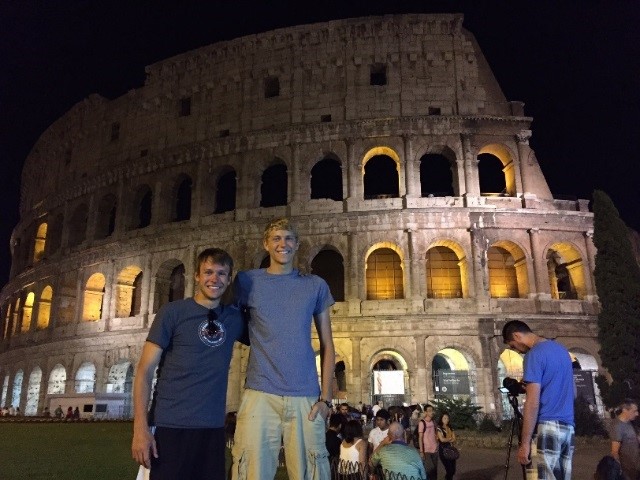 "Going to Spain and Italy was the best decision I have made in my collegiate career. I was stretched, both academically and socially, to put my Spanish education into practice and to embrace a culture that was completely foreign (no pun intended!) to me. As a business student entering such a competitive market, a cultural experience sets you apart and shows you're willing to take risks. It's humbling, rewarding, and bucket-list material. I highly recommend it!" – Zach Kisor: Information Systems Management major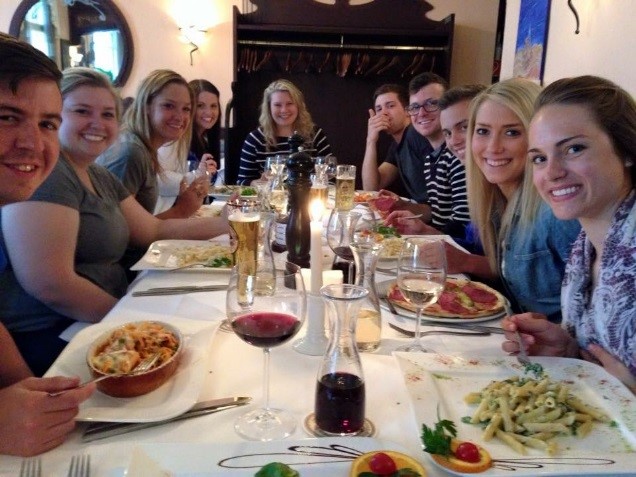 "My study abroad experience in Germany was more than I ever expected it would be. The group of people I went with from the business college became like a little family during our month stay, and within the first week we were there, Augsburg began to feel like home. I would recommend this trip to anyone who is remotely interested in traveling because although most people wouldn't describe Germany as exotic, I personally felt as though my month stay was an amazing learning experience and a wonderful adventure." – Addison Huja, Human Resources & Integrated Marketing Communications major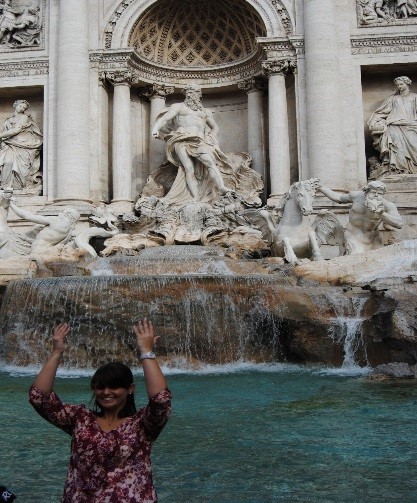 "I like to say that studying abroad ruined me... but in the best way possible. I spent four of the most incredible months of my life living in Florence, Italy. I stepped foot into a whole new world that opened my eyes to so many new things. I changed as a person because I saw how so many other cultures lived their lives and it made me appreciate mine so much more. I met the most incredible people, ate fantastic food and was immersed into a culture that was so very different from my own. Studying abroad was by far the best decision that I have ever made and I would do it all over again in a heartbeat." – Stephanie Watters, International Business and Supply Chain double-major