College of Business
Department of Economics
Economics is the science of decision-making. Economics examines how individuals, businesses and government make choices in everyday life. Students learn to develop and analyze economic models that stress causal relationships. Students also learn rigorous statistical analysis that allows them to turn data into actionable insights that guides policy decisions.
The University of Akron's Economics and Business Data Analytics programs prepare students for a career in Economics by providing a high-quality education rich in experiential learning and the opportunity to learn from the best.
Our Department of Economics is the home of the Ohio Economic Forum (OEF) that takes place every spring. Here is a recap of our last OEF.
FUTURE ECONOMISTS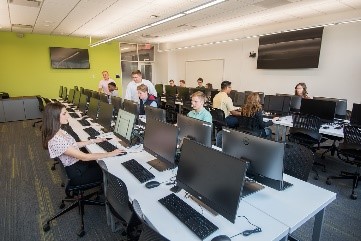 Undergraduate Programs
BBA Business Data Analytics
Students that graduate with a BBA in Business Data Analytics are prepared to answer important questions that arise in organizational decision-making that can be informed by economics and analyzed using data.
BA in Economics
Students that graduate with a BA in Economics, a flexible liberal arts degree, are trained in economic theory along with data analytic and critical thinking skills required to investigate real world economic issues in society.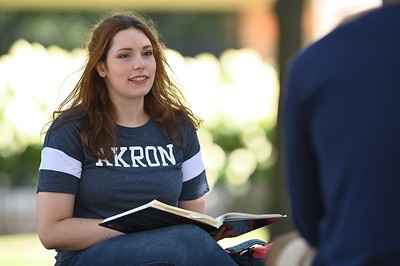 Interdisciplinary Programs
Minor in Business Data Analytics
The 18-credit minor in Business Data Analytics is perfect for students who want to complement their current major with skills that include data acquisition, data analysis with statistical techniques, and proficiency in data analytic software packages.
Minor in Economics
The economics minor is an 18-credit program with sufficient flexibility to complement any major at UA. Students are trained in basic economic theory along with critical thinking skills required to investigate real world economic problems.
BA in Philosophy, Political Science, Economics
Students that graduate with a BA in Philosophy, Political Science, Economics, an interdisciplinary degree, will be prepared to enter a broad range of careers that require critical thinking skills and a diverse knowledge background.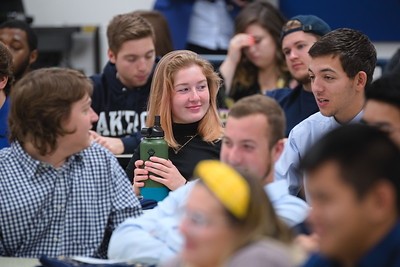 For Parents
The UA Family Info Hub provides parents and families with checklists and guides to make the process of applying and starting school as painless as possible.
WHY AKRON?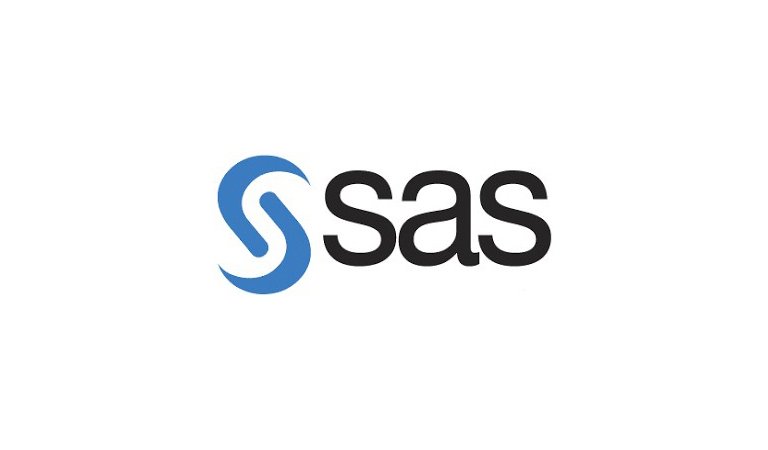 SAS Certificate
Through regular coursework that utilizes the data analytics software program, SAS, undergraduate students can earn an Economic Data Analytics Certificate of Completion jointly offered between the SAS Institute and The University of Akron. This certificate provides tangible evidence to employers of our students' econometrics and data science skills.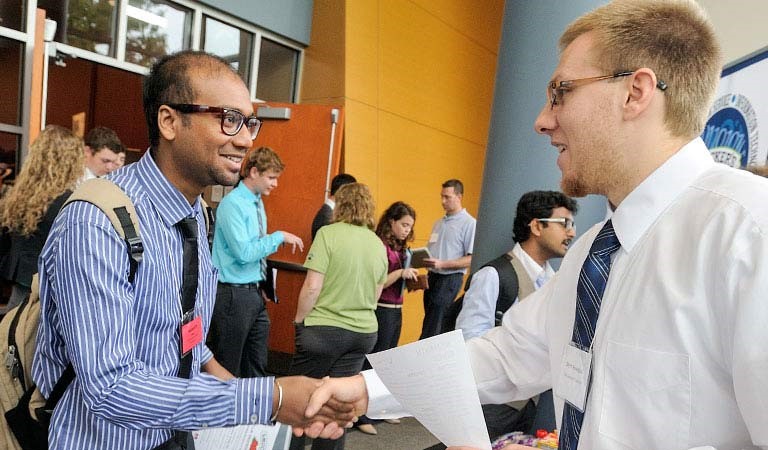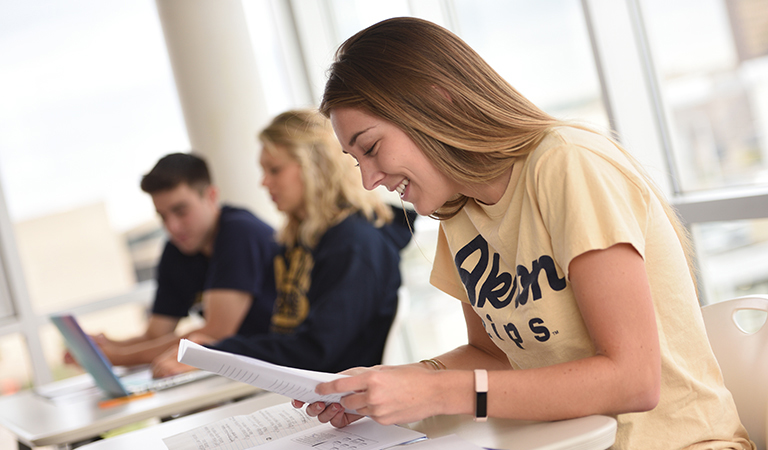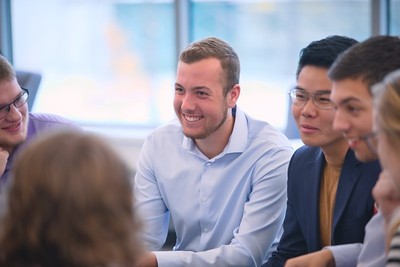 Undergraduate Research
Economics students conduct their own independent research in their senior project as a capstone, which requires them to use statistical and data analysis to research an economic topic.
Economics students have received external recognition for their research by presenting their senior projects at local and regional conferences and by publishing in a peer review professional journal. Read some of the senior projects.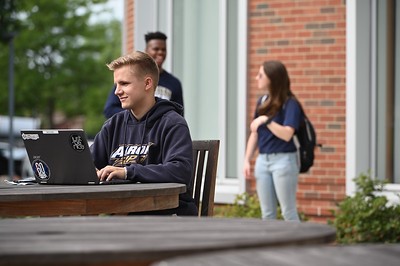 Job Placement
100% of our graduates find jobs upon graduation or go on to graduate school because of the strong market demand for economics majors.
About one-third of our undergraduates go into a graduate program and about two-thirds find analyst positions in degree relevant jobs within six months of graduation in organizations such as Goodyear, Progressive Insurance, KeyBank, FirstEnergy, the FBI, and Team NEO.
Students are provided strong support to get ready for the job market through The University of Akron's Career Services.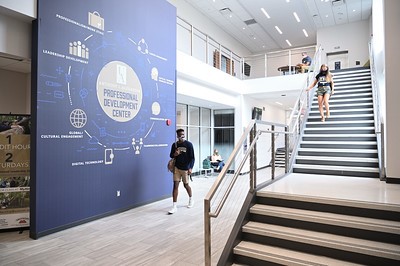 College of Business
Come attend The University of Akron's College of Business, a Top 50 Nationally Ranked Business School with Dual Accreditation.
The College of Business EDGE Professional Development program provides students with professional development activities so our graduates are career ready and connected.
The University of Akron and the College of Business provide a wide-range of services and resources to assist you throughout your college career.
INSIDE ECONOMICS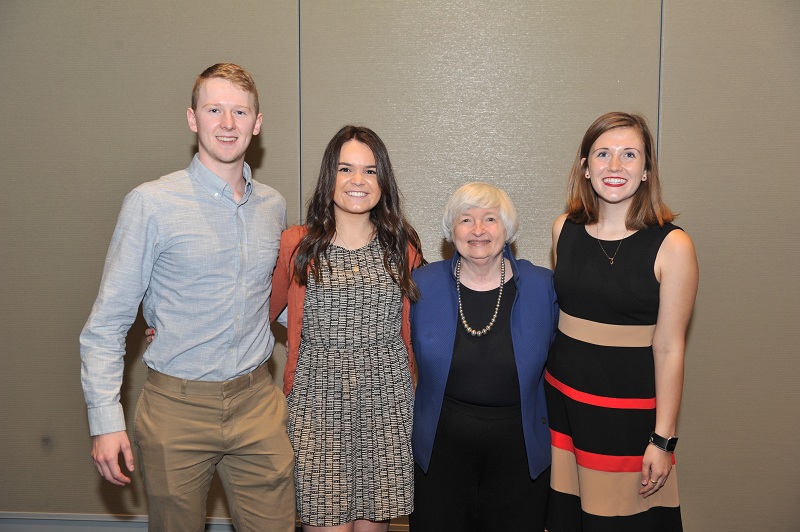 Organizations and Student Support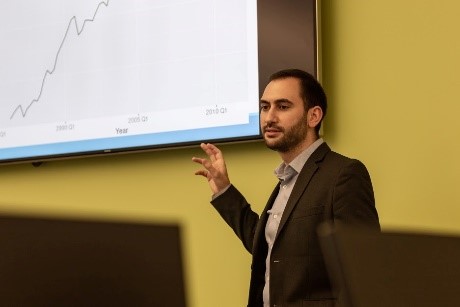 Faculty
You will learn from the best! Our faculty are exceptional leaders in their field. They provide students with individualized attention and will be your champions from day one.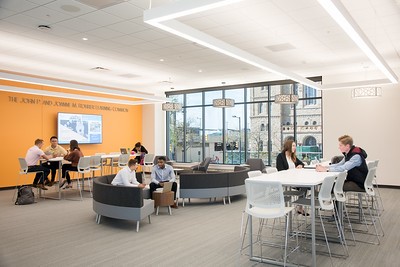 Ohio Economic Forum
The Ohio Economic Forum is an annual event hosted by the Department of Economics which discusses pressing issues related to Ohio's economy.
---
Faculty Research
The Department of Economics receives research funding to find solutions to economic issues facing households, businesses, government, and society today. Find out more about the research by our faculty.
---
Advisory Board
The Economics Department Advisory Board comprised of alumni and distinguished industry leaders from across Northeast Ohio and the United States provides mentoring to our undergraduate students, scholarships, and guidance for the continuing development of its undergraduate programs.
Economics in the News
Jobs, jobs, jobs: Forum focuses on making Ohio lives better through workforce development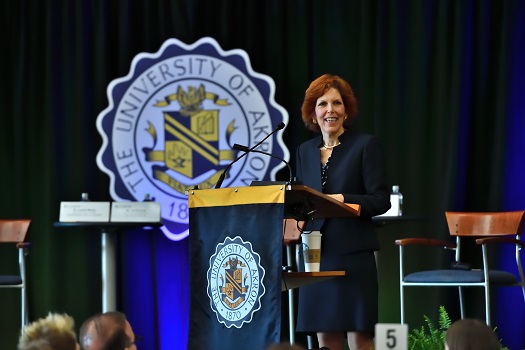 The annual Ohio Economic Forum at The University of Akron, with Loretta Mester, president and chief executive officer of the Federal Reserve Bank of Cleveland, as keynote speaker.
Increasing pay for teachers is the most cost-effective way to reduce the inequality of opportunity in public schools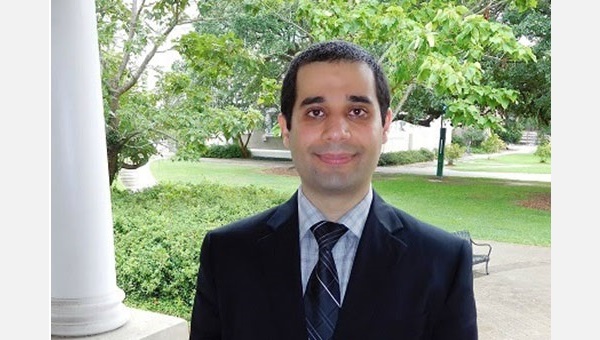 A simple one percent increase makes a difference.
More News
---
Message from the Chair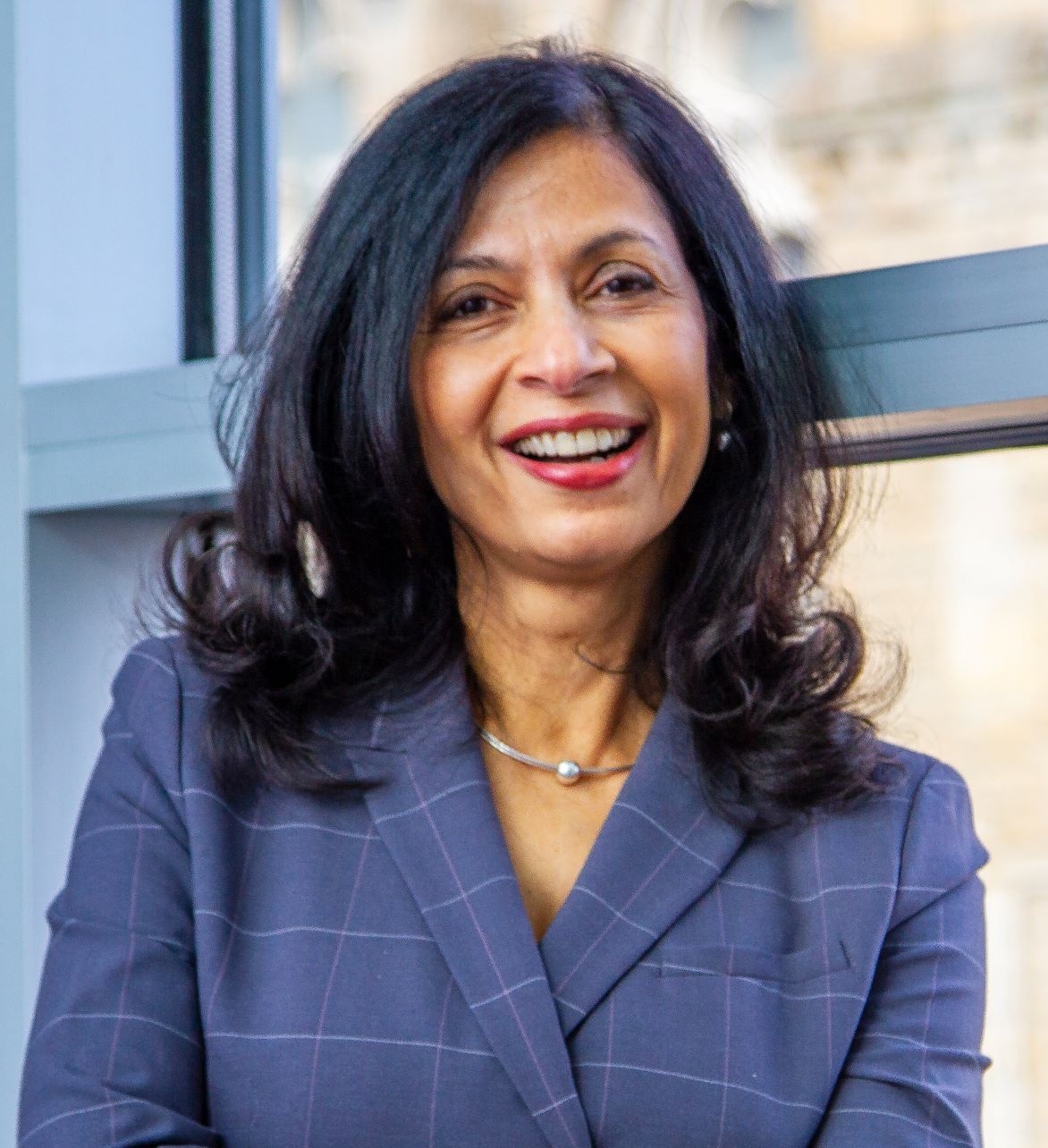 Sucharita Ghosh
Professor and Chair
Welcome to the Department of Economics at The University of Akron, where we focus on the application of economics to real-world problems of policy and business. Our undergraduate programs provide economics majors with broad knowledge of important theoretical aspects of economics as well as expertise in empirical analysis.
Our majors develop critical thinking and data analysis skills which are highly valued by employers. Our students learn how to ask interesting economic questions and use their training to pursue answers on their own in their senior project. After their undergraduate experience, students go on to careers in business, government and law, with many pursuing post-graduate degrees. The college advising office and I assist students in selecting courses, finding internships and choosing career paths. Our Economics Advisory Board members, usually alumni of our department, mentor our undergraduate majors and sponsor scholarships.
All of this is achievable due to our diverse and talented faculty who are excited to help students navigate the world of economics. Our faculty conduct research, publish in high-quality academic journals and advise businesses and government agencies. Their scholarship and experiences translates into high quality instruction in the classroom to support students' learning.
I welcome you to learn more about economics, our programs and our department by exploring our website. Please contact us directly if you are a prospective student interested in an economics major or business data analytics major so we can help you tailor an economics program that meets your interests and needs.
---
---
Grunberg Speaker Series
The Grunberg Speaker Series was inaugurated in 1998 with Nobel Laureate Herbert A. Simon, delivering the first lecture to honors the late Emile Grunberg, professor emeritus and eminent scholar in the fields of economic methodology and the philosophy of science.