Soccer player Adam Najem achieves goal of professional career and UA degree
12/07/2022
"Being able to finally get the diploma and for it to say my name and the University of Akron ... it's one of the biggest achievements in my life."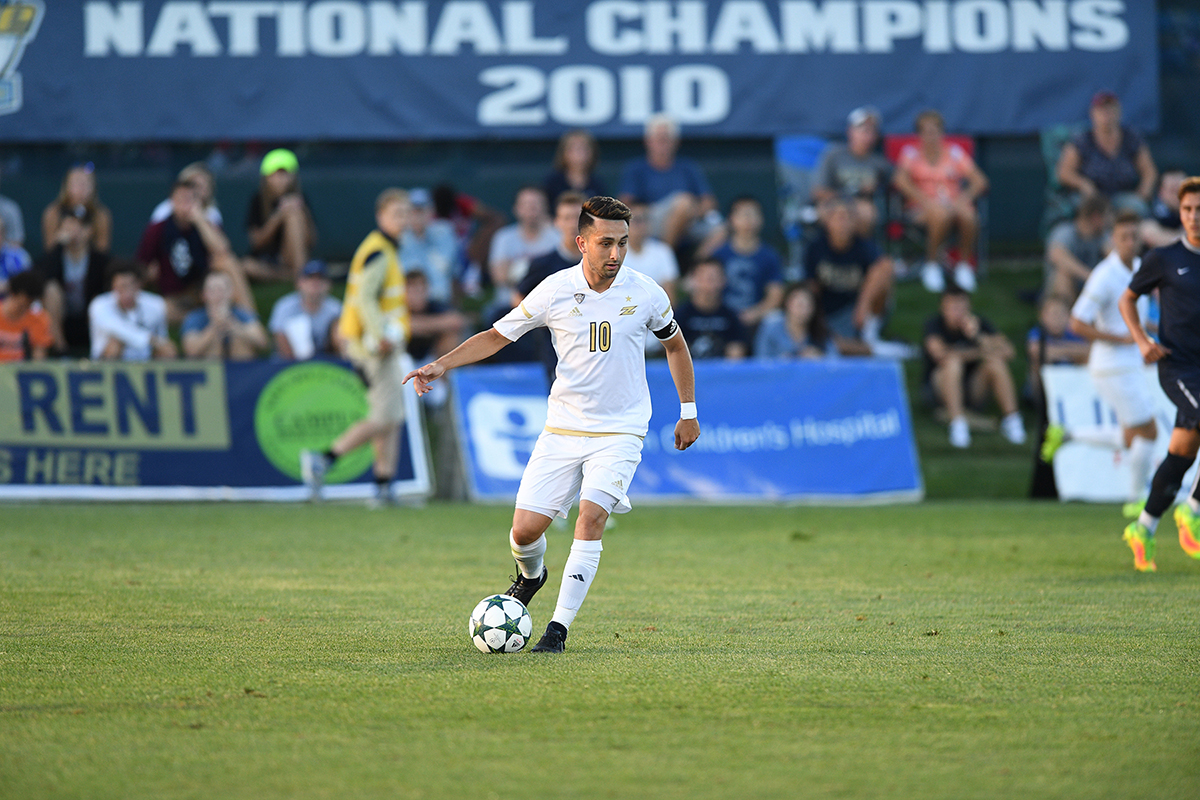 In 2013, Adam Najem came to The University of Akron (UA) from New Jersey as a student and a promising new member of the Zips men's soccer team. The number one ranked recruit from his state, he could have chosen any school in the nation. He chose Akron.
He hoped to eventually become a professional soccer player, but graduation was the ultimate goal.
It all started with a promise to his mother.
While in high school, Najem was offered a professional soccer contract. He had to decide whether to take it or to play in college and pursue a degree. After much discussion in the family, his mother took out a napkin and made him sign it as a promise that no matter what he did in life, he would be sure to earn a college degree.
He was persistent as he worked to achieve both.
Najem was a full-time student at UA from 2013 to 2016 and majored in business administration and marketing. During this time, he played soccer for the Zips, making 89 appearances, scoring 33 goals and 29 assists. He broke records, won many accolades and was key in helping the Zips emerge victorious in Mid-American Conference regular season and conference championships.
He left Akron before graduation to play professional soccer in 2016, signing with the Philadelphia Union of the MLS after his contract rights were acquired from the New York Red Bulls.
Working with advisors at the College of Business, Najem was able to take his remaining courses online, sometimes logging on in the middle of the night. Keeping his promise to his mother was important and he finally completed his last class, allowing him to receive his bachelor's degree with an impressing 3.76 grade point average.
"Being able to finally get the diploma and for it to say my name and the University of Akron ... it's one of the biggest achievements in my life," said Najem.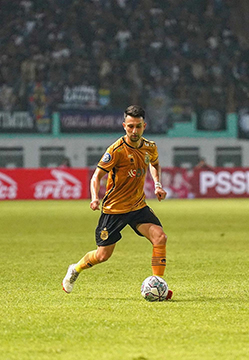 As a professional soccer player, Najem is dedicated and driven to take it all in. After playing for several teams, he currently plays for the Afghanistan National Team, something that he does with much pride. His father left Afghanistan for the U.S. in 1989.
Najem hopes for a long career in soccer but realizes that one day his playing career will end. Long-term he hopes to stay working in sports, possibly doing marketing or something closely related within the sports industry. And his UA degree will make all the difference.
---
Media contact: Cristine Boyd, 330-972-6476 or cboyd@uakron.edu
Share